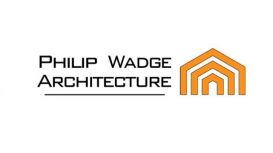 About the Business
Premium
A Quick Guide Through The Process.
Free Consultation and Quote:
I will visit you in your home to discuss your building ideas, provide you with design ideas, maybe a vision or concept, discuss ways of dealing with planning restrictions, structural requirements, etc, and answer any of your questions.
I will also be able to show you relevant examples of our work and explain further how we can help you through the process. After which I will provide you with a tailored services information pack and a free quote which is broken down into phases:
We will undertake a detailed survey of your property and plot clear scaled floor plans and elevation drawings on our CAD software. Good information and clear drawings form the basis of our subsequent design work.
Phase 2: Collaborative Design:
We will prepare proposals for you to consider, often with options. We work collaboratively with you through meetings and emails to hone an optimal design, with floor plans, elevation and other drawings for you to visualize the external appearance. We will provide printed drawings on full-size A1 paper for large scale and clarity.
Phase 3: Planning Permission:
Once we have an optimized plan tailored to your satisfaction we will make the all-important planning application for you. If you have the right advice and supply the correct information, planning permission is usually a formality. More ambitious schemes or challenging sites require more thought and strategy, and this is an area where our expertise can be invaluable.
Phase 4: Building Regulations:
After obtaining Planning Permission or a Certificate of Lawfulness, detailed construction plans are drawn up with large scale sections and all necessary construction details. These building 'blueprints' serve 3 essential purposes and it is, therefore, essential to be accurate and comprehensive:
1. Obtain Building Regulations approval;
2. Obtain good precise quotes and form the basis for a contract with a builder;
3. Enable the construction to progress smoothly without unnecessary changes, holdups or additional works created by poorly thought out plans and construction details.
Final Phase: Construction:
This is now the phase where all our prior plans and work will be transformed from a vision into reality!
With comprehensive clear plans in hand, you will be ready to talk to builders, and it is obviously important to find a good one. We have plenty of reliable building contractor contacts and can provide you with contact details of those best matched for your project, depending on your location, size of the project and your required timescales. A good local builder, keen to further their reputation, will be able to project manage your construction works, enabling a speedy build and a high-quality finish. We will provide further advice at this stage and offer additional services if required.
Testimonials
---
Rebecca
Berkshire
Rebecca - Detached garage with ancillary space above-
"Having appointed Philip to prepare the building regs he identified a number of design and construction improvements which have really improved the build and layout. He has been professional, very knowledgeable and responsive. I would definitely use Philip on my next project."
Reviews
---
Sh
02 Jan, 2020
Newbury, Berkshire
SH - Property Developer "I have worked with Philip on a number of new builds now and his attention to detail is second to none. Phillip is always great at making suggestions to enhance the schemes from a practical and aesthetic point of view. The plans he produces are very comprehensive and you will rarely have to get out your scale ruler! He is very professional and always has the time to talk things through a real pleasure to work with. Philip is firmly in my address book and I wouldn't hesitate to recommend him for any size of scheme."
Richard Miles
02 Jan, 2020
Thatcham, Berkshire
Thanks Philip for designing our wonderful extension, it has transformed our family life: the light open interior is a joy, it's just what we wanted. We really appreciated your ideas, explanations and approachability during the process. Our builders were also impressed with the detailed plans and were able to build without problems or additional costs. We hope to be able to recommend you in the future to anyone looking for a professional but personal service.
Location & Hours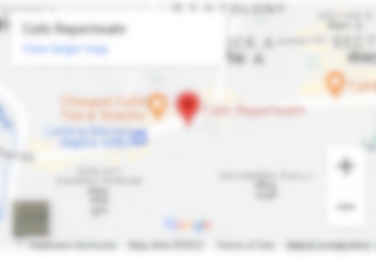 Unit 1, Kingfisher Court, Suite 9
| | | |
| --- | --- | --- |
| Mon | 09:00 - 17:00 | |
| Tue | 09:00 - 17:00 | |
| Wed | 09:00 - 17:00 | |
| Thu | 09:00 - 17:00 | |
| Fri | 09:00 - 17:00 | |
| Sat | Closed | |
| Sun | Closed | |
Office

Philip Wadge Architecture

Unit 1, Kingfisher Court, Suite 9, Newbury, RG14 5SJ